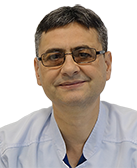 Dear young international and Bulgarian medical colleagues,
It is a great pleasure and honour for me to invite you at the XVI International Medical Scientific Conference for Students and Young Doctors that will be held at Medical University – Pleven, Bulgaria on October 8 - 13, 2018.
The traditional youth forum is organized by our medical students with the purpose of attracting their colleagues from the country and abroad in order to exchange useful ideas, knowledge, experience and medical practices. It has become an emblem of our educational institution and a symbol of youth, inspirations and ambitions.
In recent years we were proud to welocme prominent researchers and professors as honorary guests of the forum who were awarded with the Honorary Title Doctor Honoris Causa and held academic lectures for the students and the whole academic community. One of them was the Nobel Prize Winner in Medicine Professor Harald zur Hausen; the other famous researcher and holder of the Honorary Title Doctor Honoris Causa was Dr. Kenichiro Hasumi – founder of the International Hasumi Foundation in Tokyo, Japan. Another very renowned professor and a prominent researcher who is also holder of the honorary title Doctor Honoris Causa of our institution is the world's pioneer in robotic surgery – Professor Robert Holloway from Florida Hospital, USA. And last year we had another prominent researcher who joined the famous gallery of distinguished professors in various fields of medicine who are holders of the highest honorary title Doctor Honoris Causa of our University – and this is Professor Kypros Nicolaides, the Father of Fetal Medicine from King's College, London.
This year are all gathered together united by the motto of the youth conference Nothing to Fear, that perfectly matches the very complicated contemporary world in which we live with lots of threats from terrorism and natural disasters. The message of the motto is that when we are equipped with the power of new technologies, with new skills, knowledge and expertise we can cope with every possible danger or challenge.
This year the invited speaker for the official opening of the youth forum is the renowned professor of surgery from University of Oxford prof. Davis Cranston who will hold an academic lecture on the topic William Osler and his Legacy to Medicine.
We are looking forward to welcoming at the XVI International Medical Scientific Conference for Students and Young Doctors at Medical University – Pleven, Bulgaria in October!
Prof. Dr. Slavcho TOMOV, MD, PhD, DSc
RECTOR
MEDICAL UNIVERSITY - PLEVEN
---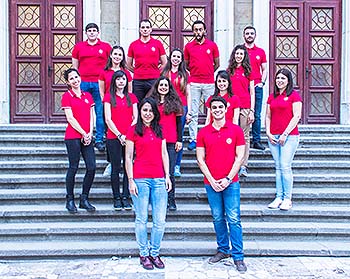 Dear teachers,
Dear colleagues and friends,
Once again, it is our pleasure to welcome you to the XVII International Medical Scientific Conference for Students and Young Doctors (MDSC) with this year's motto "Awaken your dreams!".
The seventeenth edition of this inspiring forum of young scientist is dedicated to the 45-year anniversary of our Alma Mater and will take place on 28th October – 2nd November 2019 at the University Telecommunication Endoscopic Center (TELEC) of MU-Pleven.
It has been 45 years since Medical University – Pleven started giving us knowledge and wisdom! It is a fortress of future light in education and research and a path to good realization and modern training that brightens our professional dreams! And that is why we continue working with the same motivation, passion and curiosity which guided the very first Organizing Committee in the year of beginning 2002!
Following our tradition, we will tirelessly focus on bringing you again to the best lectures and workshops that we strongly believe will broaden your competence in the basic fields of medicine and health sciences.
We also put our efforts on organizing the Fifth Autumn School on Innovations in Medicine which has become a hallmark of MU-Pleven during the first conference days. This year, we will focus your attention on two main pillars: Gastroenterology and Sexual health. Furthermore, we will cover a number of other innovative topics throughout the entire duration of the conference.
Like in any other remarkable event, your experience would not be completed without meeting new amazing people at our social programme, including a Welcome party and a trip to one of the many beautiful locations in Bulgaria. Therefore, stay tuned for more information.
We are filled with enthusiasm and are looking forward to meeting you all here in Pleven at the XVII International Medical Scientific Conference for Students and Young Doctors.
 "The most beautiful things in the world cannot be seen or touched, they are felt with the heart." – Antoine de Saint-Exupéry, The Little Prince
Warmest regards,
OC
https://www.facebook.com/mdscpleven
https://twitter.com/mdscpleven