Home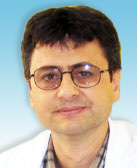 Dear students and young medical colleagues,
It is a great pleasure and honor for me to invite you at Medical University – Pleven, Bulgaria for participation in the 15th Anniversary edition of the International Medical Scientific Conference for Students and Young Doctors with the motto Science: Uploading…
The traditional youth forum is organized by our medical students with the purpose of attracting their colleagues from the whole country and abroad in order to exchange useful ideas, knowledge, experience and medical practices.
I am extremely proud to welcome you at the venue of the event - our unique facility Telecommunication Endoscopic Center with experimental operating room and two training simulators. The Center defends the competitive and innovative image of our University with an emphasis on developing telemedicine and robotic surgery with two robotic systems, 3D studio for Live Surgery demonstrations and 3D dissection table.
In recent years Medical University - Pleven is an associated partner of the European project Researchers' Night which has as its purpose to open the doors of universities and research institutions in order to demonstrate the society how research can practically improve people's quality of life.
One of the recent slogans of the European Researchers' Night was Knowledge triangle, which represents the unity and interaction between research, education and innovation, the key drivers of knowledge-based society. This means that new possibilities are created only when knowledge is shared between those who generate it and those who apply it. And scientific achievements and results will have no meaning unless they are oriented towards improving people's quality of life and health.
Dear young colleagues,
I think that the practical realization of the Knowledge Triangle is our common aim and through successful scientific forums like this we are on our way of fulfilling it. So, we can start now - Science: Uploading…
Prof. Dr. Slavcho TOMOV, MD, PhD, DSc
RECTOR
MEDICAL UNIVERSITY - PLEVEN
---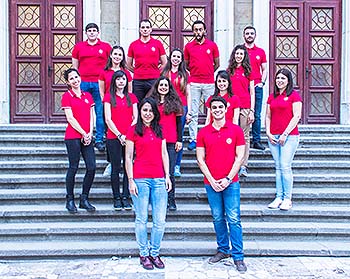 Dear colleagues and friends,
Once again it is our pleasure to welcome you to the XVIth International Medical Scientific Conference for Students and Young Doctors with this year's motto "Nothing to fear".
It's been sixteen years already, and we - the Organizing Committee, along with you - our co-passengers in the world of medicine haven't stopped searching, discovering, inspiring and enriching ourselves through our guest-lecturers from all over the world. Reaching the sixteenth step, we do not fear to continue our climb to the top of knowledge.
Join us as we set off to this peak!
We are doing everything to awaken your curiosity and inspiration. Supporting the aspiring scientists of tomorrow to be fearless in pursuing their aims, is amongst our priorities.
We are happy to welcome you to the XVI International Medical Scientific Conference for Students and Young Doctors.
We look forward to meeting you!
https://www.facebook.com/mdscpleven
https://twitter.com/mdscpleven