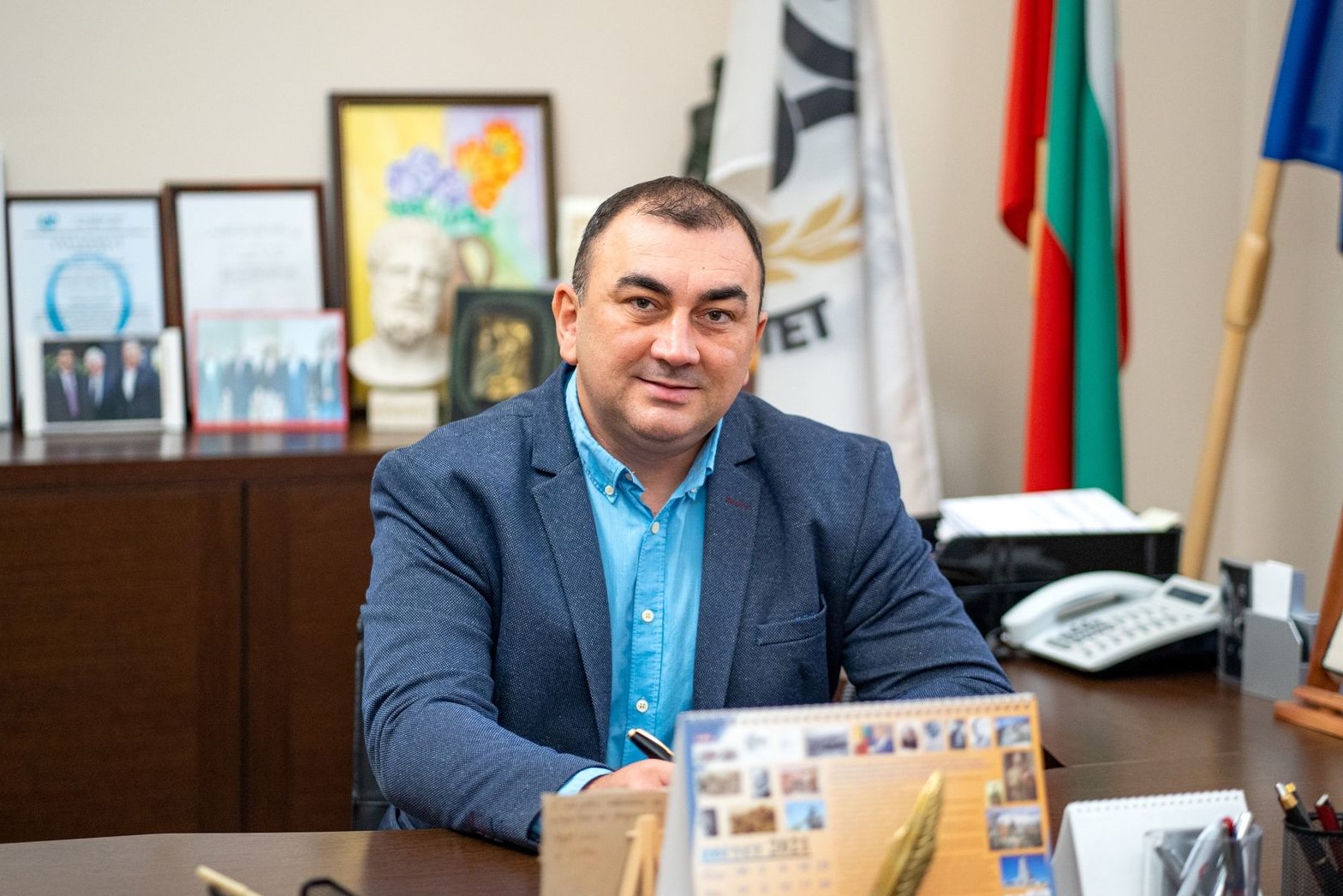 Dear International Guests,
Dear young colleagues and friends,
It is a great pleasure and honour for me to invite you to take part in XIX International Medical Scientific Conference for Students and Young Doctors at Medical University – Pleven – the most successful international student forum in Bulgaria attracting participants from the whole world!
For almost 2 years we have learned how to live, work, teach and study in an unprecedented pandemic situation. One microorganism has put the whole world to test. We have rearranged our values and priorities. The coronavirus have made all communities realize that health and education are our most valuable possessions guaranteed by medical and health professionals. These people immediately have become our frontline heroes fighting for our physical and spiritual survival, for our future.
After living for more than two years in an electronic environment, we hope that this year we are going to have our most significant international youth forum in normal live format so that we can meet our international keynote speakers and participants at our Alma Mater in person.
There are at least three key factors for a successful scientific forum. The first one is the educational institution – Medical University of Pleven is a pioneer in robotic surgery, telemedicine, telepathology, 3D medicine, bioprinting, 3D printing constantly introducing advanced technologies in education and clinical practice. Although our university is small in size and young in age it is one of the most dynamically developing in the country attracting growing numbers of Bulgarian and international students.
The second and most important factor is the presence of our students. I am proud of these young people who are curious and brave, eager to study and discover; seeking new challenges and adventures; always motivated and committed.
The third key factor is the support – students need the support of their professors in order to stay motivated, devoted and inspired. That is why we, their teachers and the international speakers and renowned researchers, are here - to teach them, to support them, to show and to guide them along the way of medical science, knowledge and practice. We want to Inspire Greatness in our students and that is the motto of the youth conference this year. Blaise Pascal said: "Man's greatness lies in his power of thought".
Looking forward to meeting you at the XIX International Medical Scientific Conference for Students and Young Doctors at Medical University – Pleven, Bulgaria!
Prof. Dr. Dobromir DIMITROV, MD, PhD
RECTOR
Medical University - Pleven
---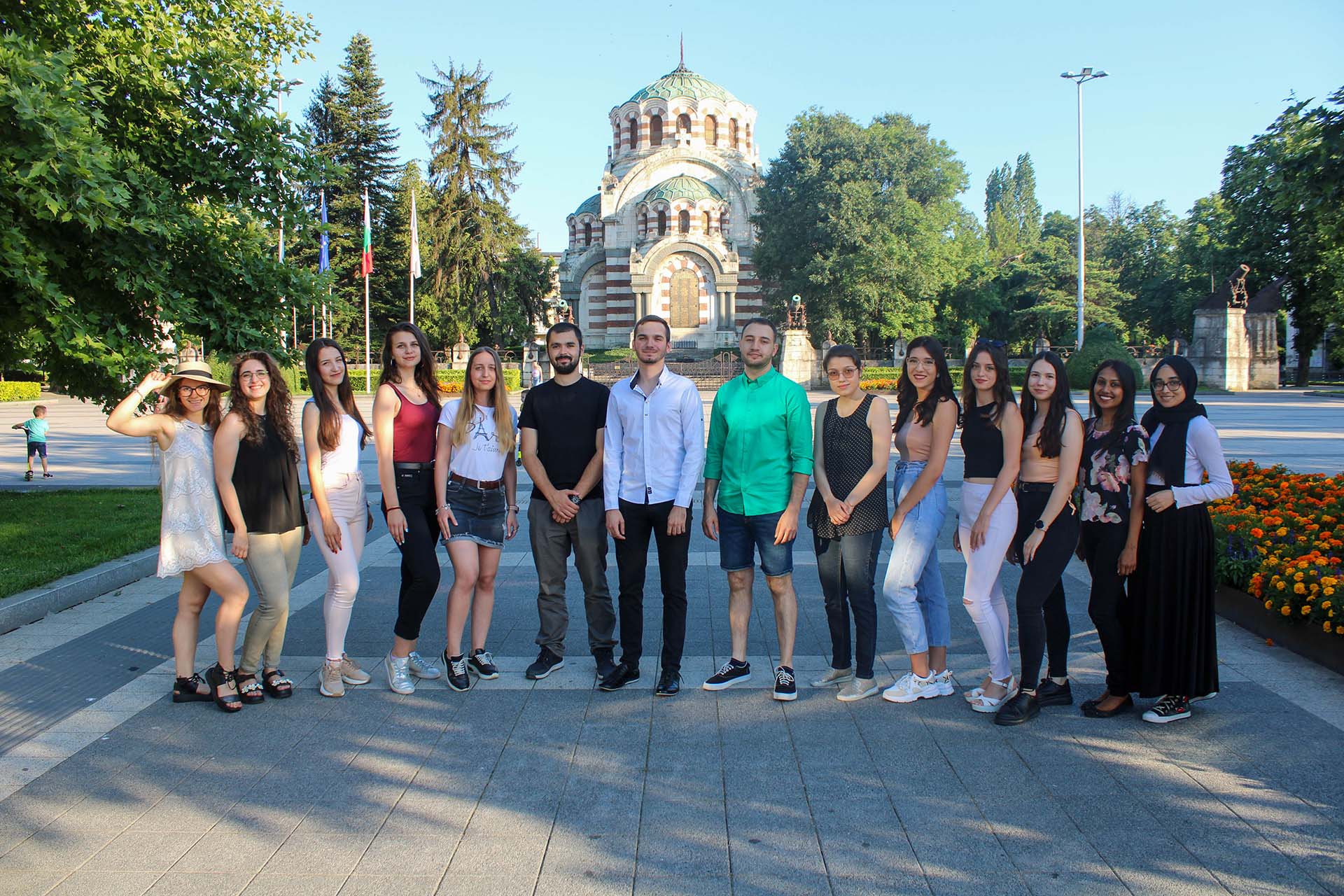 Dear teachers,
Dear colleagues and friends,
Once again, it is our pleasure to welcome you to the XIX International Medical Scientific Conference for Students and Young Doctors (MDSC) with this year's motto "Inspire greatness!".
The nineteenth edition of this inspiring forum of young scientist is dedicated to pediatrics and will take place on 26th September – 30th September 2022 at the University Telecommunication Endoscopic Center (TELEC) of MU-Pleven.
It has been 48 years since Medical University – Pleven started teaching knowledge and wisdom to generations of students! It has been a fortress of future light in education and research and a path to good realization and modern training that brightens our professional dreams! And that is why we continue working with the same motivation, passion and curiosity which guided the very first Organizing Committee in the year of beginning 2002!
Following our tradition, we will tirelessly focus on bringing you again to the best lectures and workshops that we strongly believe will broaden your competence in the basic fields of medicine, pharmacy and health sciences.
We also put our efforts on organizing the Seventh Autumn School on Innovations in Medicine which has become a hallmark of MU-Pleven during the first conference days. This year, we will focus your attention on two main pillars: Pediatrics and Pulmology. Furthermore, we will cover a number of other innovative topics throughout the entire duration of the conference.
Like in any other remarkable event, your experience would not be completed without meeting new amazing people at our social programme, including a Welcome party and a trip to one of the many beautiful locations in Bulgaria. Therefore, stay tuned for more information.
We are filled with enthusiasm and are looking forward to meeting you all here in Pleven at the XIX International Medical Scientific Conference for Students and Young Doctors.
"The most beautiful things in the world cannot be seen or touched, they are felt with the heart." – Antoine de Saint-Exupéry, The Little Prince
Warmest regards,
OC
Medical University – Pleven
Pleven, Bulgaria