Home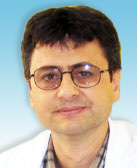 Dear students, colleagues and guests,
It is a great pleasure and honour for me to welcome you at Medical University – Pleven, Bulgaria in the year of celebrating its 40th Anniversary!
To this special occasion we will dedicate a series of events – scientific forums and festivals. It is natural that the celebrations will start with the scientific forum of the young people and this is the 12th edition of the International Medical Scientific Conference for Students and Young Doctors. This conference has become an emblem of our educational institution in the country and abroad and a symbol of youth, aspirations and ambitions. This international forum has been initiated and organized for 12 years now in Pleven by young people for the purpose of gathering their colleagues from Bulgaria and abroad.
The slogan of this year's conference is Bringing Minds Together, which is actually the goal of the Anniversary events – to invite to Medical University – Pleven all students, graduates, colleagues, scholars and researchers in order to show them what we have achieved for 40 years of education, development and innovation.
What brings minds together is knowledge and ideas. I believe that the beautiful minds of our students will attract great minds together at the 12th International Medical Scientific Conference for Students and Young Doctors.
Prof. Dr. Slavcho TOMOV, MD, PhD, DSc 
RECTOR
Medical University – Pleven, Bulgaria
---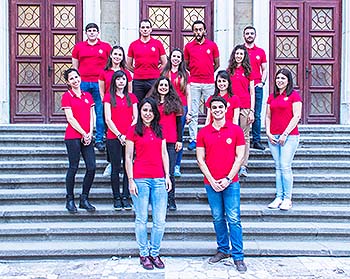 Dear Colleagues,
Welcome to the 12th International Medical Conference for Students and Young Doctors- Pleven! With this year's conference we officially open the month of science – along with a series of events acknowledging the 40th anniversary of Medical University, Pleven. For the 12th consecutive time we aim to organize a forum directed towards building a network of connections between young doctors, raising awareness and encouraging the development of modern research. We are united by the medical art which teaches us to respect life, protect health, cherish the traditions but at the same time also look for new paths to progress.
In these modern times of dynamic change man has emerged as a social problem. So this year our attention is drawn to the humane aspects of medicine, namely, human relationships and mental health. In accordance with the proposal of European Brain Council which was cordially supported by the European Parliament, this year has been declared as the European Year of the Brain and we seek to derive inspiration from it. That is why we strive to move towards a more global way of thinking, broadening our minds with support from patient organizations and also continuing the tradition of bringing minds together.
Welcome!